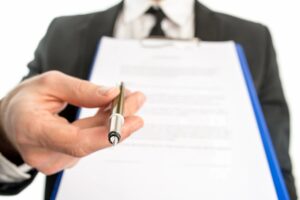 Our team caters to the legal requirements of start ups as well as growing businesses who are looking to set foot in the market by establishing themselves as legal corporations, partnerships or joint ventures. Legal processes are constantly maturing and thus incorporating a company, drawing agreements or any other commercial transaction is mostly a part of special circumstances and/or situations. As business law experts, we understand the legal dynamics and work with a focused mindset to give wings to your dreams, whether you are looking to buy or sell your business or start a new one.
What can we do for you?
We have the experience to guide you to carry out your corporate and/or commercial transaction(s) in order to benefit the most and protect your interest at the same time. Our vast experience provides you a one-stop shop for all your corporate and legal needs, including but not limited to contract negotiations, due-diligence, record keeping and day-to-day legal advice. Listed below are some examples of assistance you can expect from us:
Name Search
Incorporating a company
Shareholders Agreements
Mergers, Amalgamations, Spin offs, Acquisitions, Reorganizations or Winding-up
Drafting and Negotiating Corporate and Commercial Contracts
Commercial Leasing
Buying or Selling a Business
Any other Corporate matter
Our business lawyers can provide valuable consultation across a variety of industry sectors such as dental, pharma, consumer healthcare and technology, irrespective of the size, structure and category of the business.