Civil Litigation Lawyers in Toronto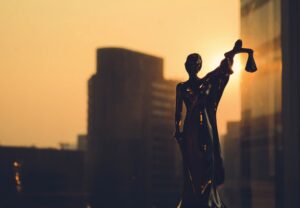 'Execution with Passion' is pivotal to us and gives us the ability to view matters of Civil Litigation with a unique perspective. We understand that unnecessary and costly litigation can be burdensome for clients, hence we assist them in solving disputes amicably, avoiding litigation at the first place. Chalking out an action plan on the basis of identified goals and guiding them every step of the dispute resolution process has always been at the forefront of our practice.
Alternative Dispute Resolution Lawyers
Based on our practical knowledge and experience, we are able to devise insightful strategies while pursuing, defending or negotiating cases in all levels of provincial courts. Besides litigation, we specialize in settlement conference, alternative measures in resolving disputes by negotiations, mediation, and arbitration. Alternate dispute resolutions can save you both time and effort, as they are intermutual and less formal. Resolutions can also be achieved by synthesizing the above-mentioned approaches into a creative legal solution, which is fast-track and leads to an effective outcome.
At DLC, we value relationships and ensure that they keep intact, while matters are being resolved constructively and efficiently.
Are you looking for an expert advice? Our experienced litigation lawyers are just a call away.